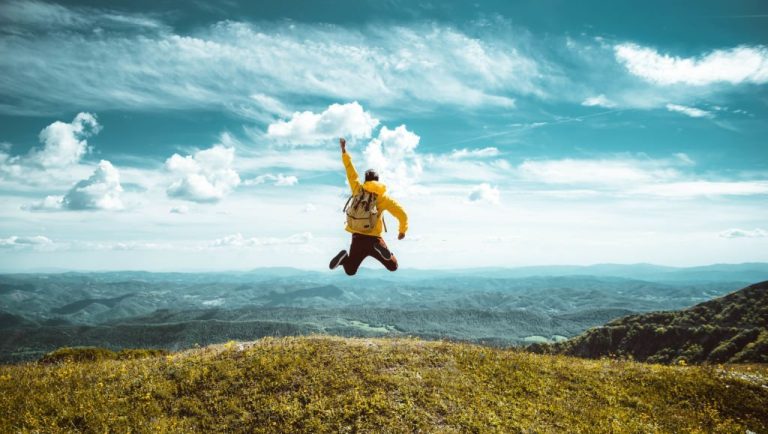 In our relentless pursuit of better health and a higher quality of life, one of the most challenging habits to break is smoking. The addictive nature of nicotine makes quitting a formidable task for many individuals. However, advancements in technology and innovative therapies have provided newfound hope for those seeking to quit smoking. Laser therapy, in particular, has emerged as a cutting-edge and highly effective method to kick the habit. In this article, we, at NuLife Laser Clinic, will walk you through the remarkable benefits of quitting smoking with laser therapy and how our clinic can guide you towards a smoke-free life.
The Urgent Need to Quit Smoking
Before delving into the wonders of laser therapy, it's essential to understand why quitting smoking is crucial. Smoking is a habit that takes a severe toll on your health, leading to a myriad of diseases and complications. Some of the risks associated with smoking include:
1. Increased Risk of Cancer
Tobacco smoke contains numerous carcinogens that can lead to various types of cancer, including lung, throat, and mouth cancer.
2. Cardiovascular Diseases
Smoking is a leading cause of heart disease, as it can raise blood pressure, increase the risk of blood clots, and damage the arteries.
3. Respiratory Problems
Smoking damages your lungs and can result in chronic obstructive pulmonary disease (COPD), bronchitis, and pneumonia.
4. Premature Aging
Smoking accelerates the aging process, causing wrinkles, fine lines, and a dull complexion.
5. Financial Strain
Apart from health concerns, smoking is an expensive habit that can drain your finances over time.
Introducing Laser Therapy for Smoking Cessation
Now that we've established the critical importance of quitting smoking let's explore the innovative solution that laser therapy offers. At NuLife Laser Clinic, we utilize low-level laser therapy (LLLT) to help individuals break free from the shackles of smoking addiction.
How Laser Therapy Works
Laser therapy for smoking cessation is a non-invasive procedure that involves the application of low-level lasers to specific points on the body, commonly referred to as acupoints. These lasers stimulate the release of endorphins, which are natural painkillers and mood elevators. Here's how it works:
Targeted Acupoints: Laser therapy targets acupoints related to nicotine addiction, reducing cravings and withdrawal symptoms.
Endorphin Release: The lasers trigger the release of endorphins, providing a sense of relaxation and well-being.
Detoxification: The therapy assists in detoxifying the body from nicotine and harmful chemicals found in cigarettes.
The Benefits of Laser Therapy
Choosing laser therapy at NuLife Laser Clinic offers numerous advantages over traditional smoking cessation methods:
1. High Success Rate
Laser therapy boasts an impressive success rate, with many clients reporting reduced cravings and a greater likelihood of quitting smoking altogether.
2. Non-Invasive
Unlike surgical procedures or pharmaceuticals, laser therapy is entirely non-invasive and painless, with no side effects.
3. Fast and Efficient
Most sessions are quick, typically lasting less than an hour, making it convenient for those with busy schedules.
4. Minimal Discomfort
Clients experience minimal discomfort during laser therapy, making it a comfortable and stress-free experience.
NuLife Laser Clinic: Your Partner in Quitting Smoking
Now that you understand the efficacy of laser therapy in smoking cessation, it's time to introduce NuLife Laser Clinic as your dedicated partner on your journey to quit smoking for good.
Our Expertise
With years of experience and a team of certified professionals, NuLife Laser Clinic has helped countless individuals achieve their goal of becoming smoke-free. Our experts understand the unique challenges associated with smoking addiction and tailor the laser therapy sessions to meet your specific needs.
Personalized Approach
We recognize that every individual's journey to quit smoking is unique. That's why we offer personalized treatment plans that cater to your preferences and requirements, ensuring the highest chances of success.
Ongoing Support
Quitting smoking is not just about the initial therapy session; it's a lifelong commitment. At NuLife Laser Clinic, we provide continuous support, counseling, and follow-up sessions to help you stay on track and remain smoke-free.
Your Path to a Smoke-Free Life
In conclusion, quitting smoking is a transformative journey that promises a healthier, happier future. Laser therapy, as offered at NuLife Laser Clinic, provides an effective and safe way to overcome nicotine addiction. Our expert team, personalized approach, and ongoing support set us apart as your ideal partner in this life-changing endeavor.
Don't let smoking hold you back any longer. Take the first step towards a smoke-free life by scheduling a consultation with NuLife Laser Clinic today at 416-363-5433. Together, we can help you reclaim your health and well-being, free from the chains of smoking addiction.